CLICK ANY IMAGE BELOW TO ENLARGE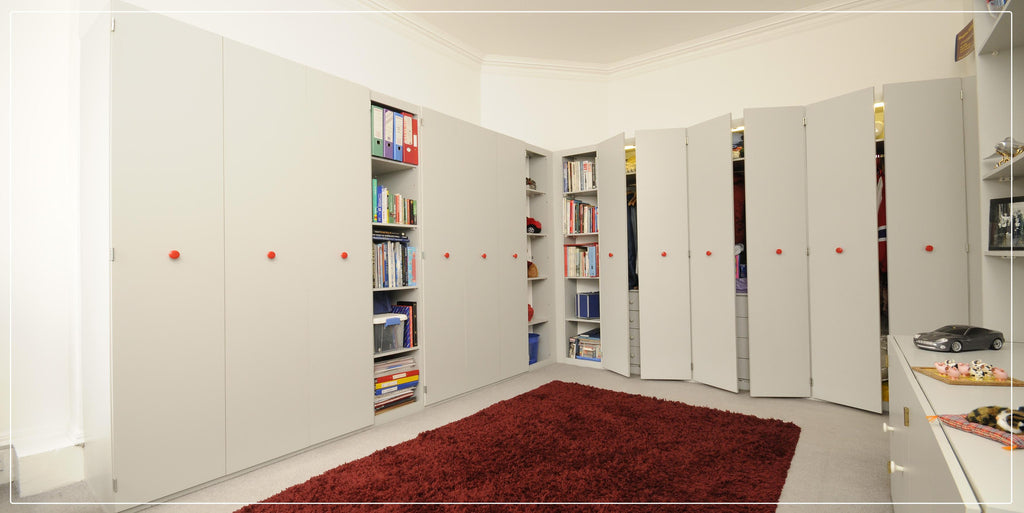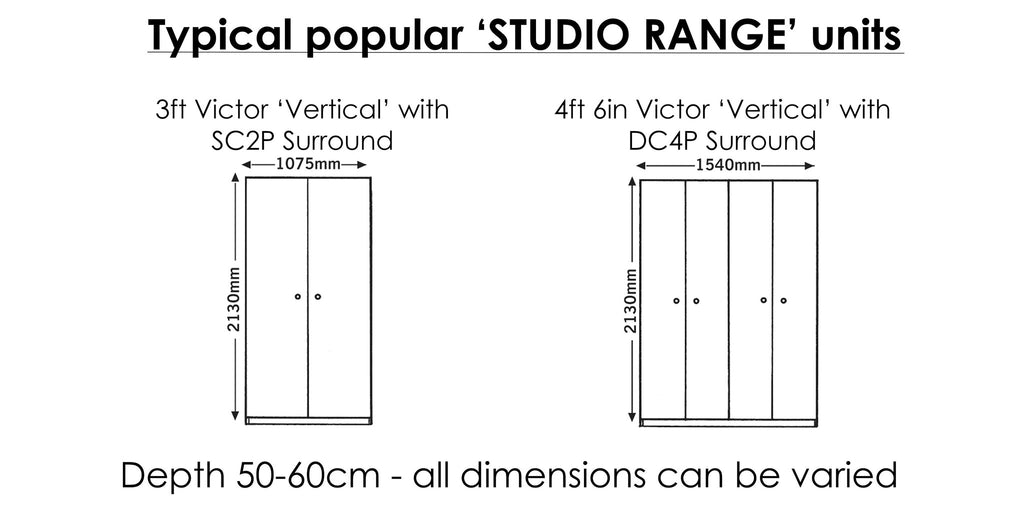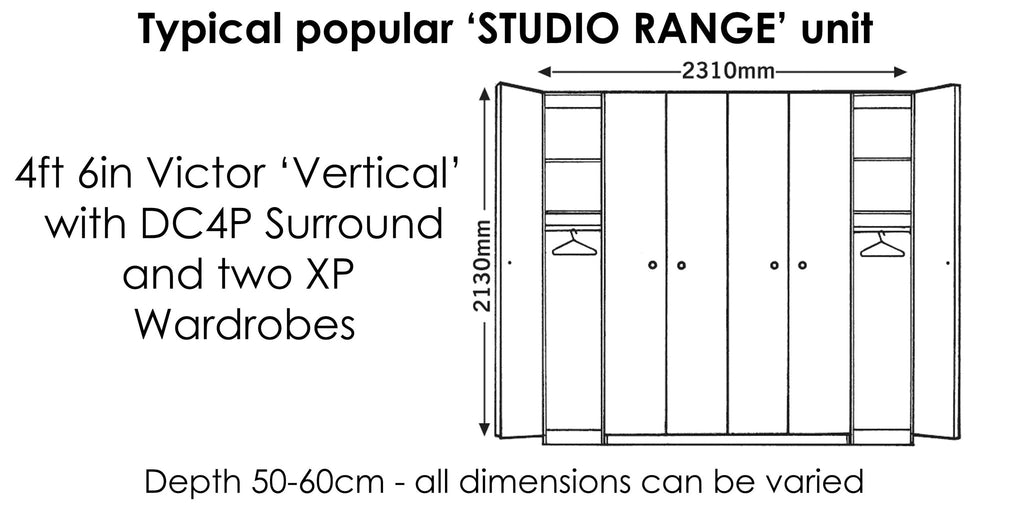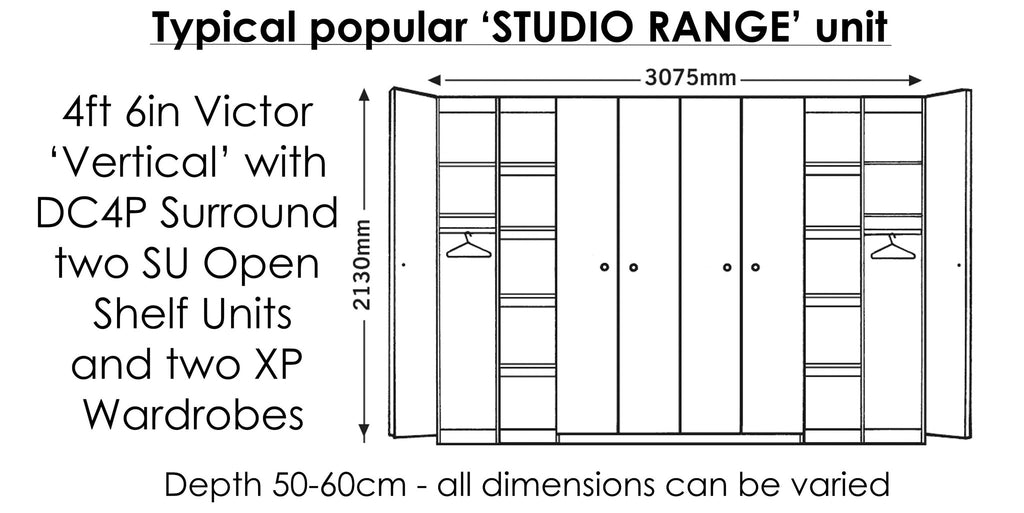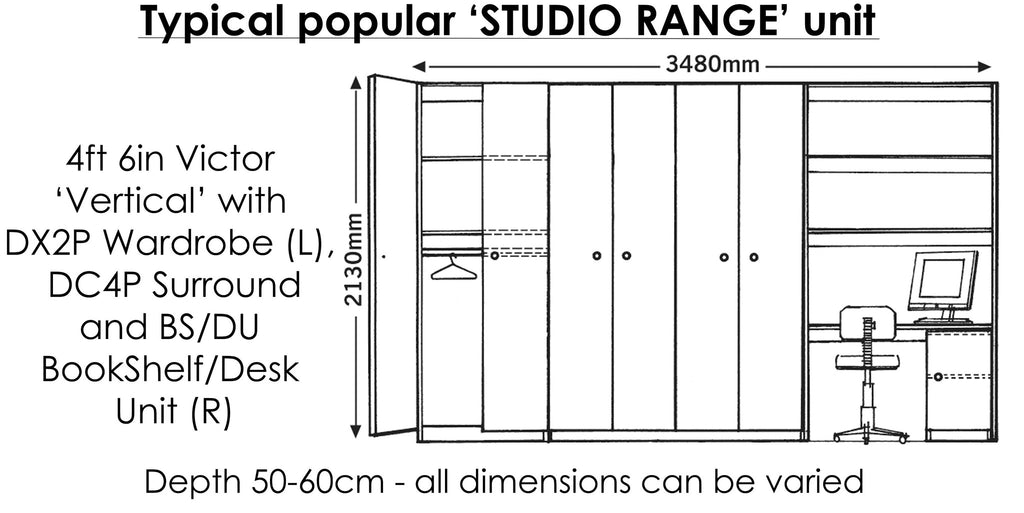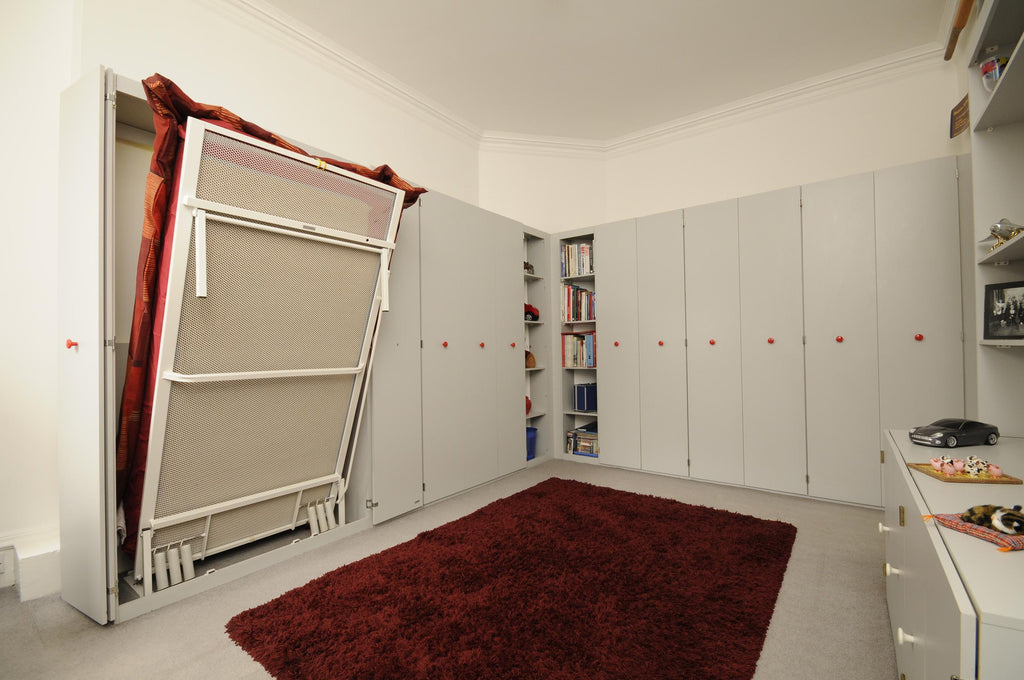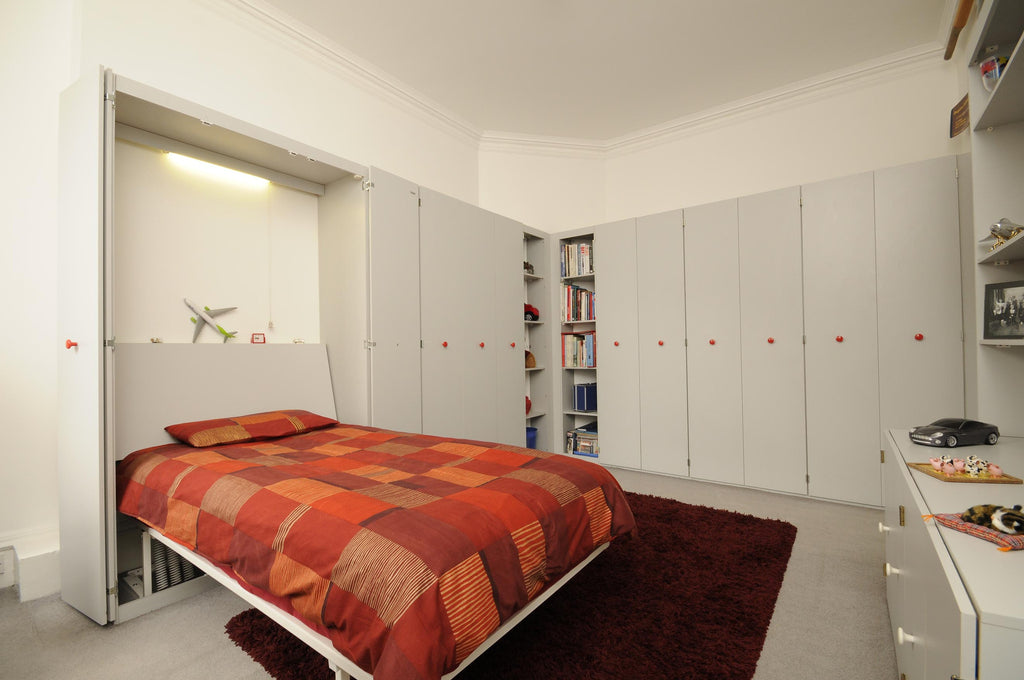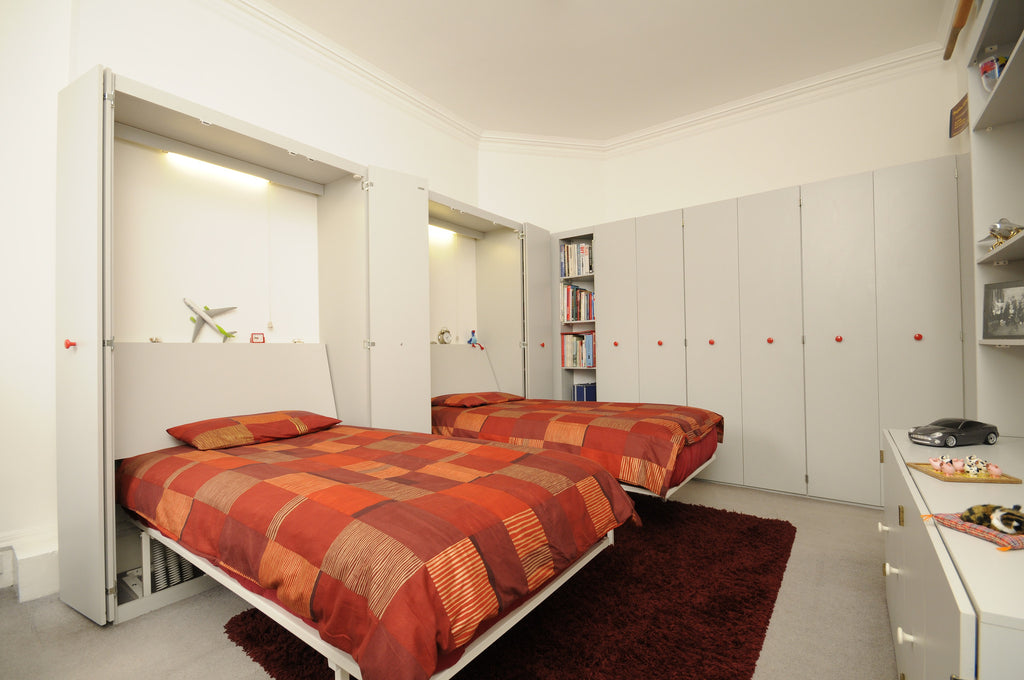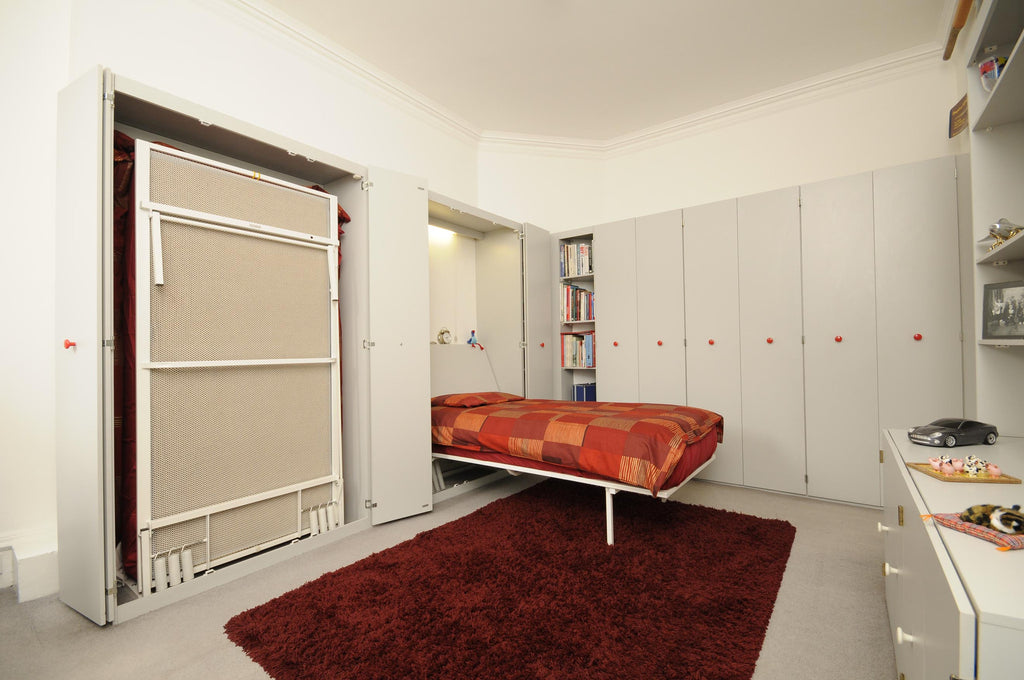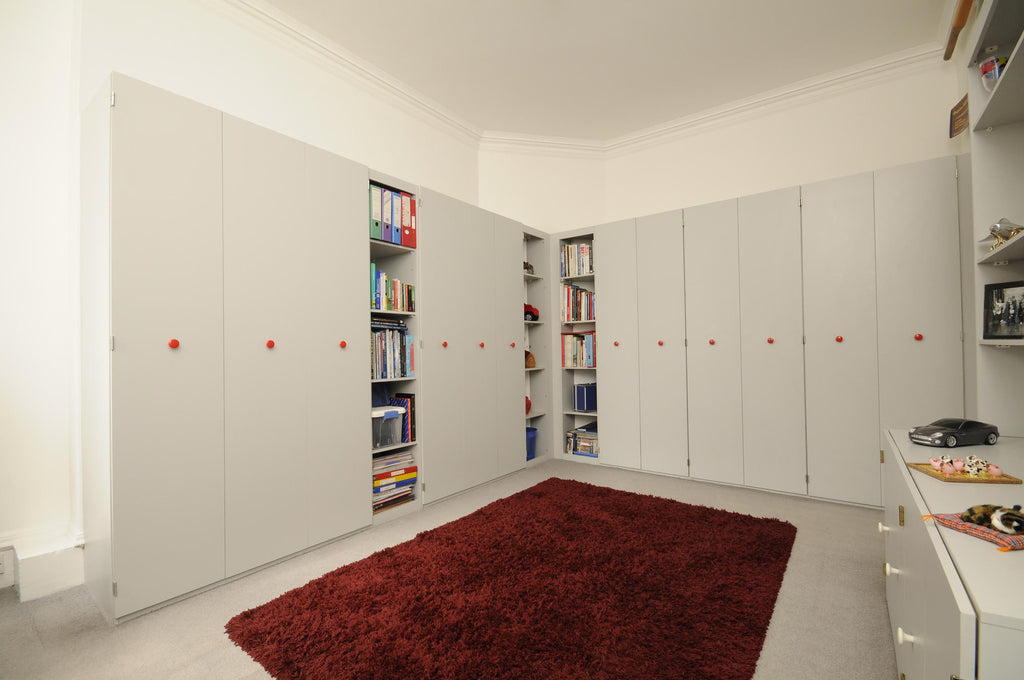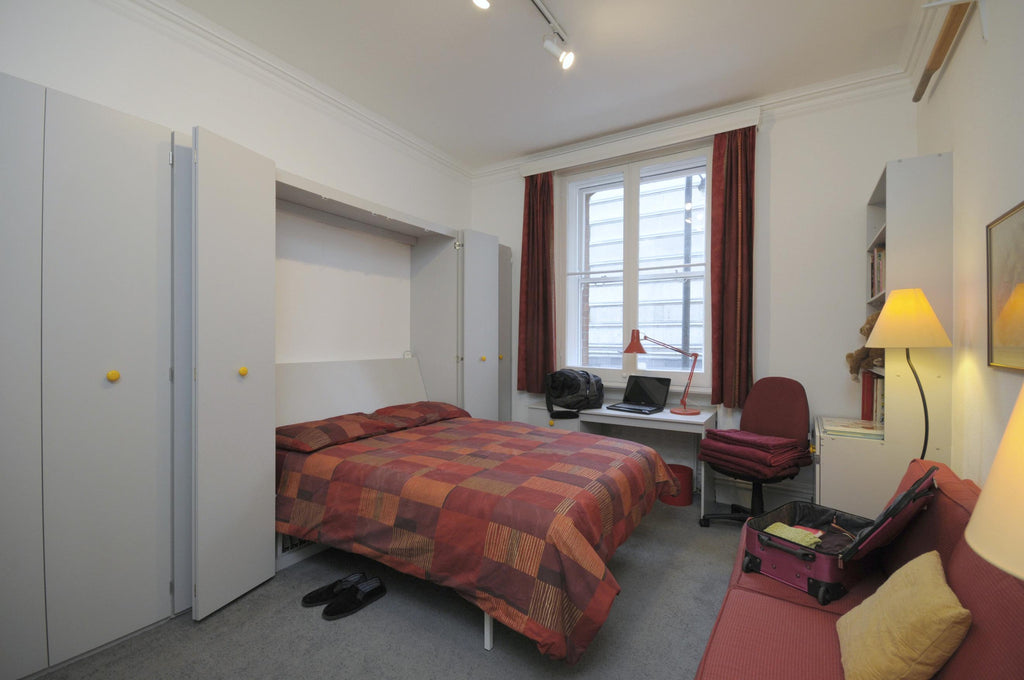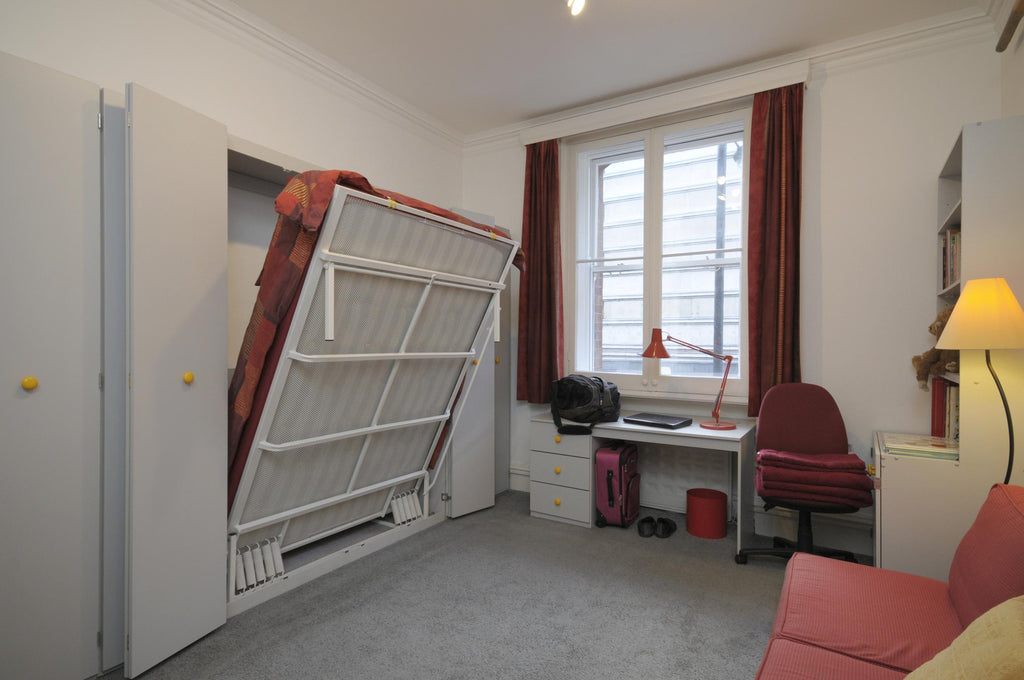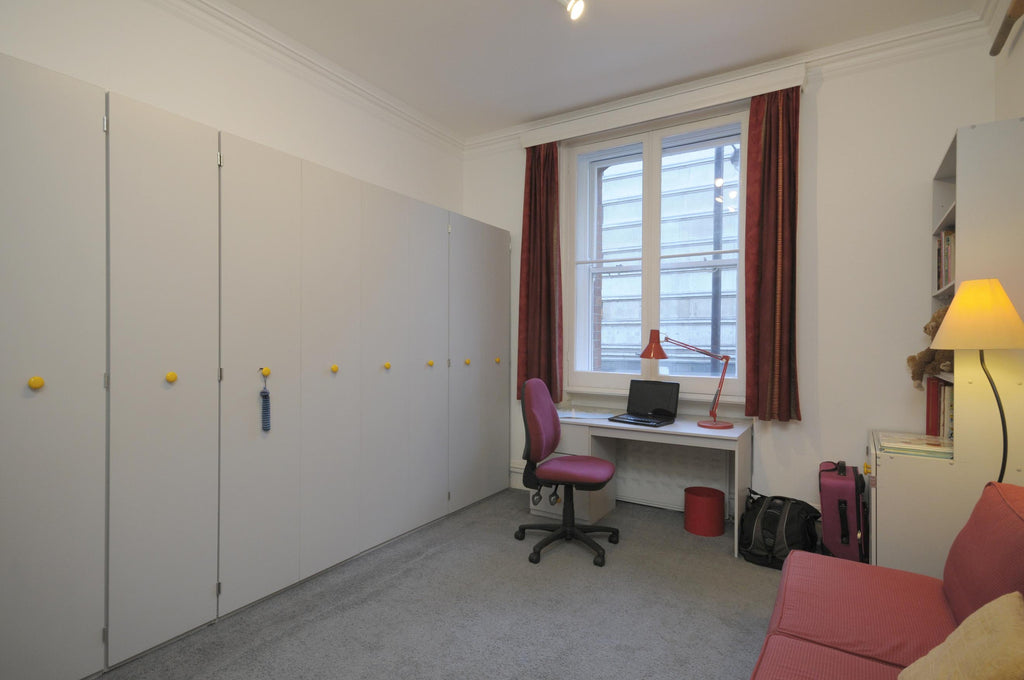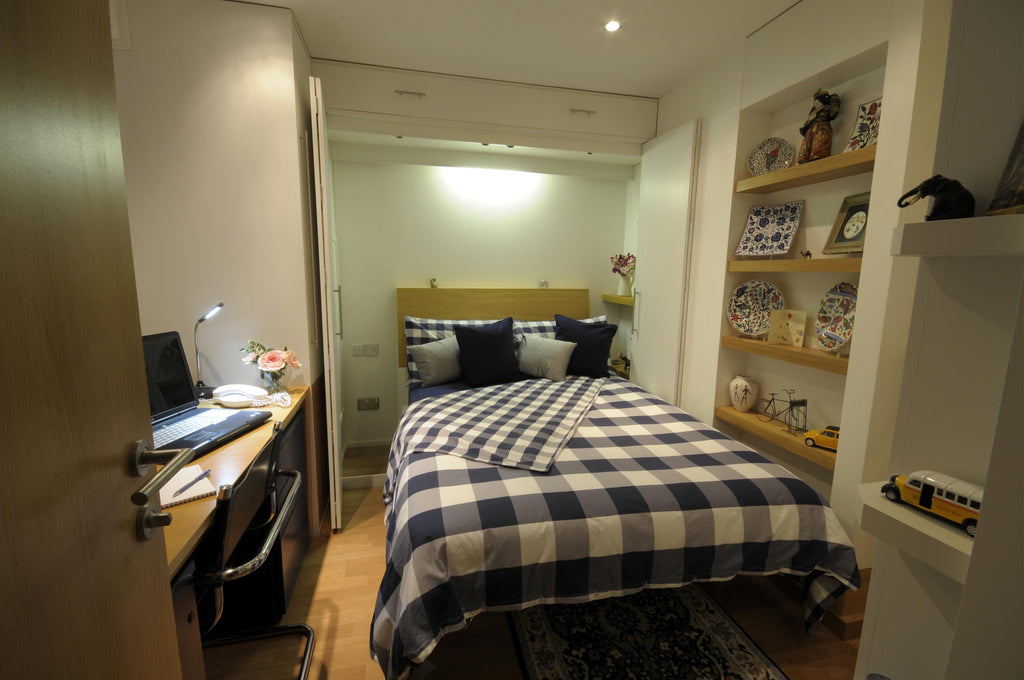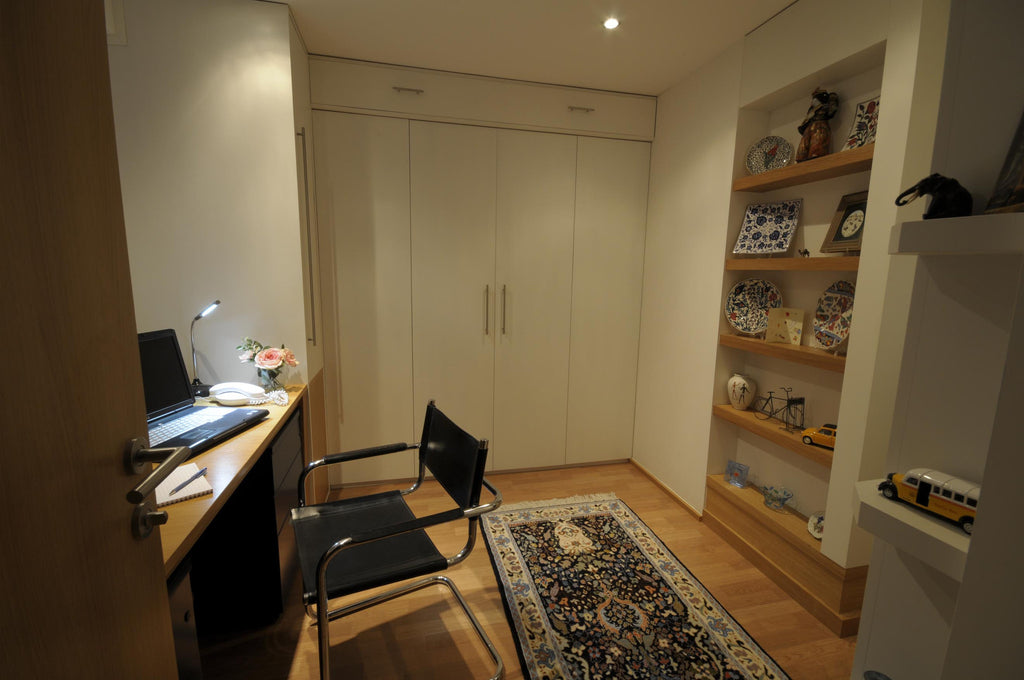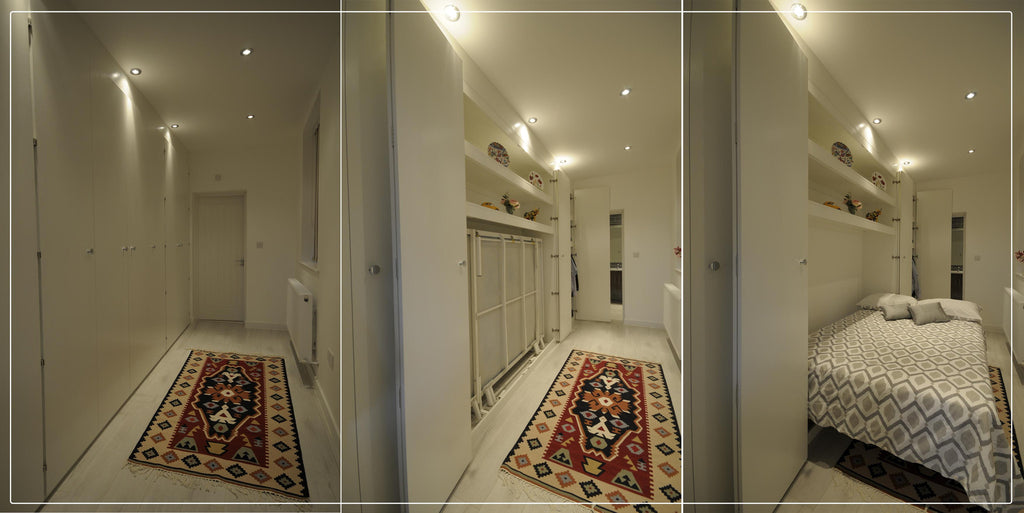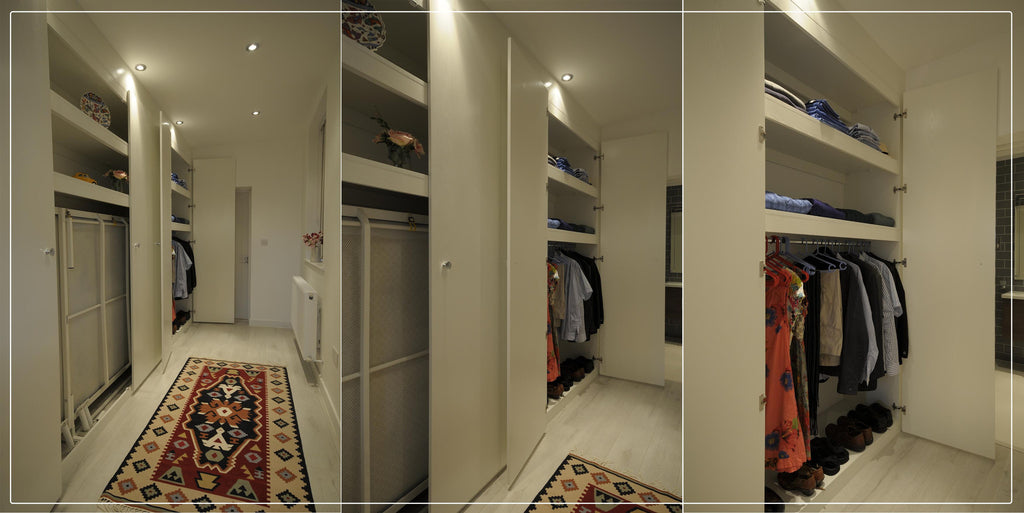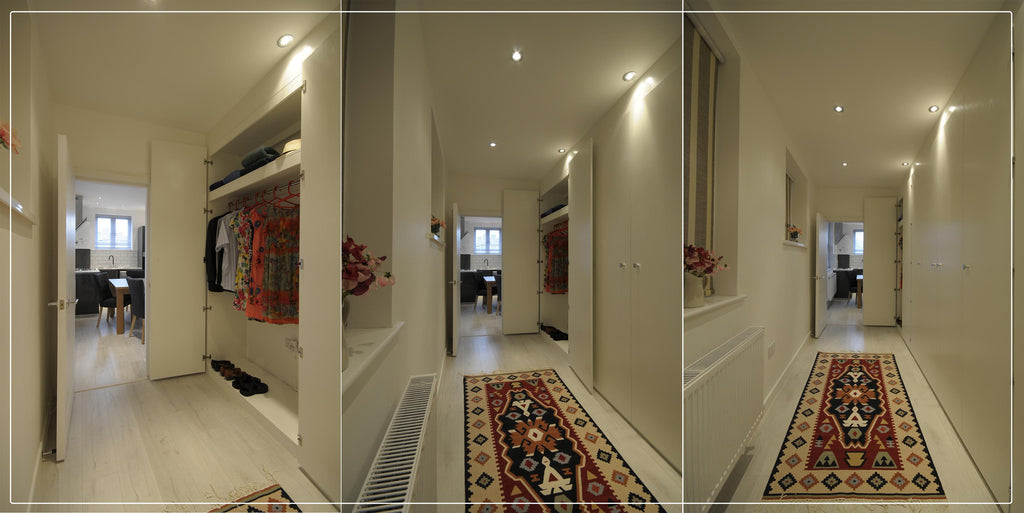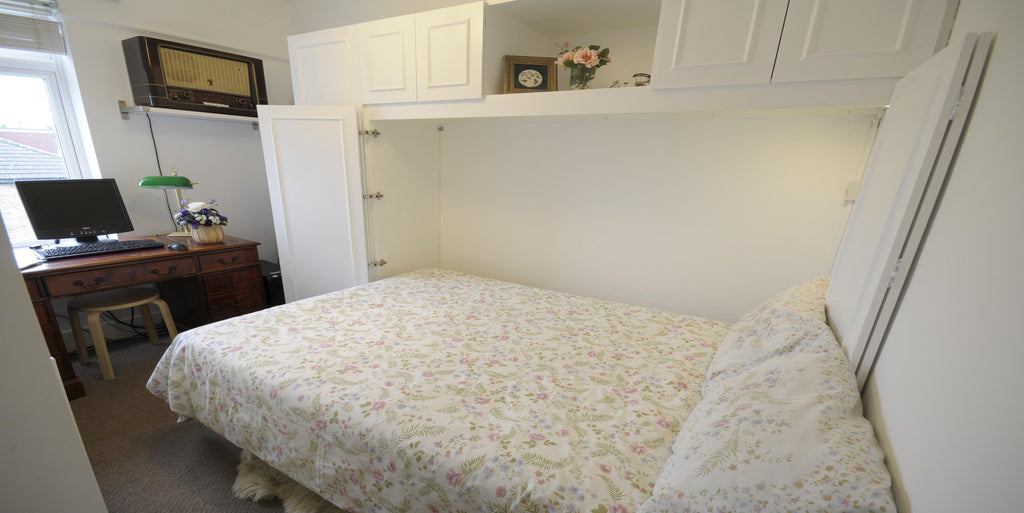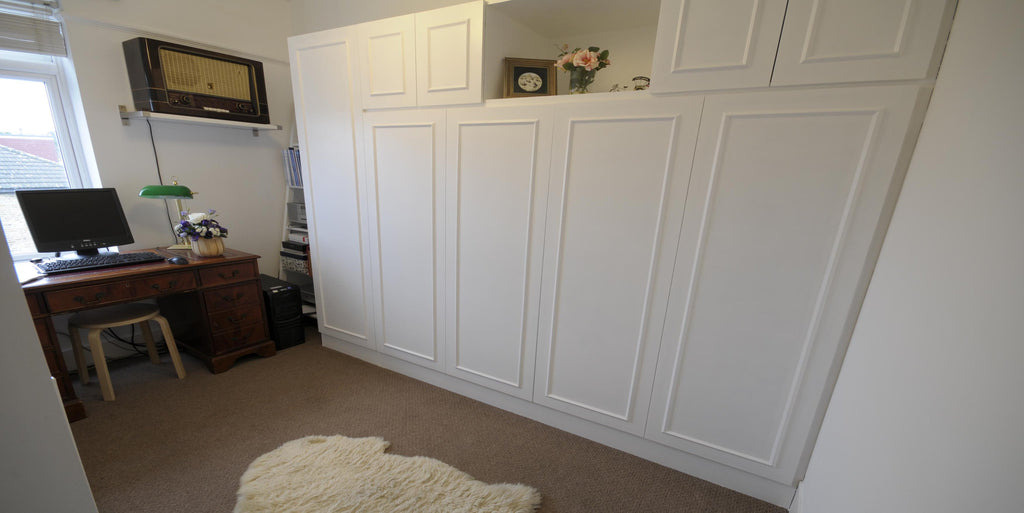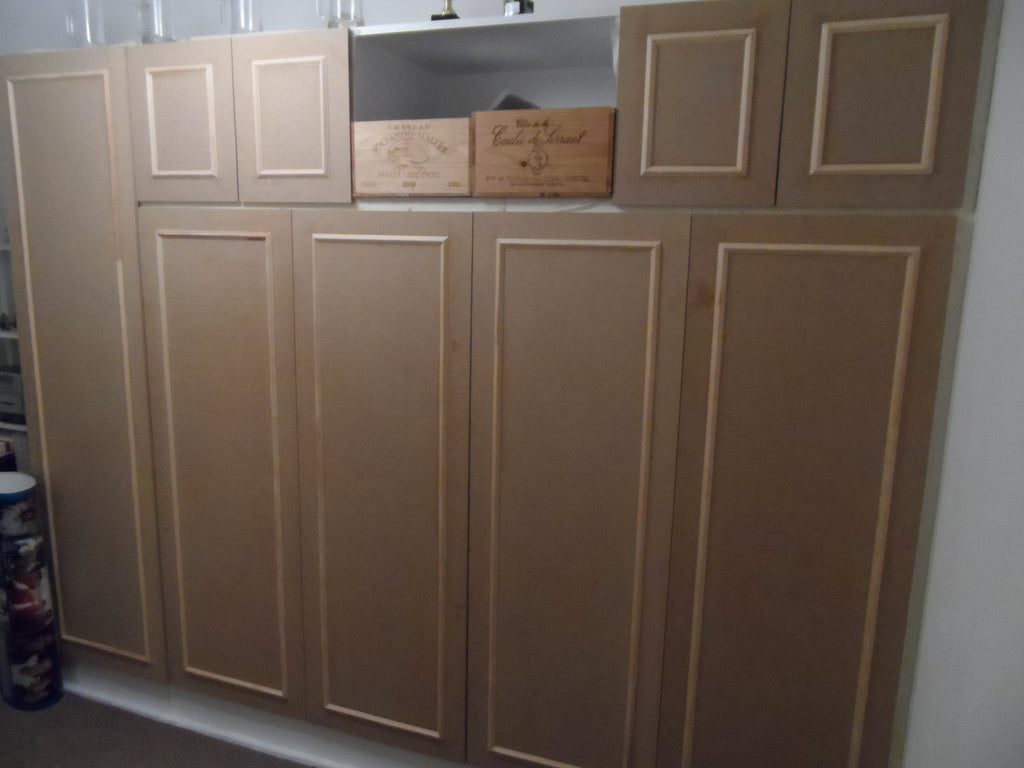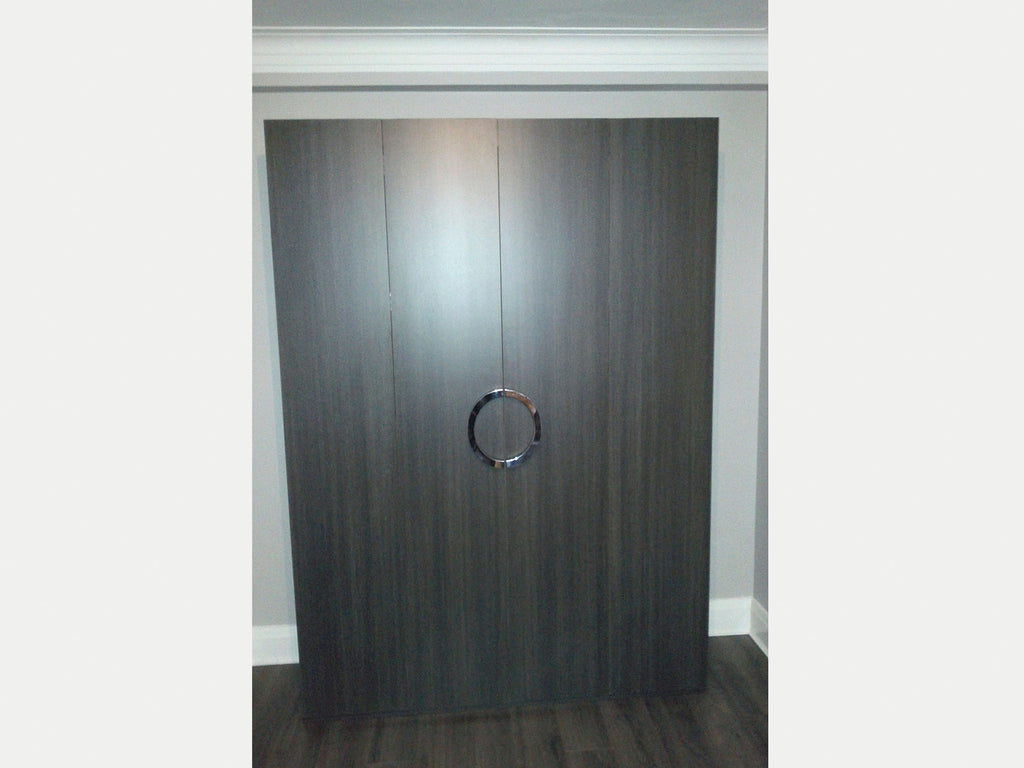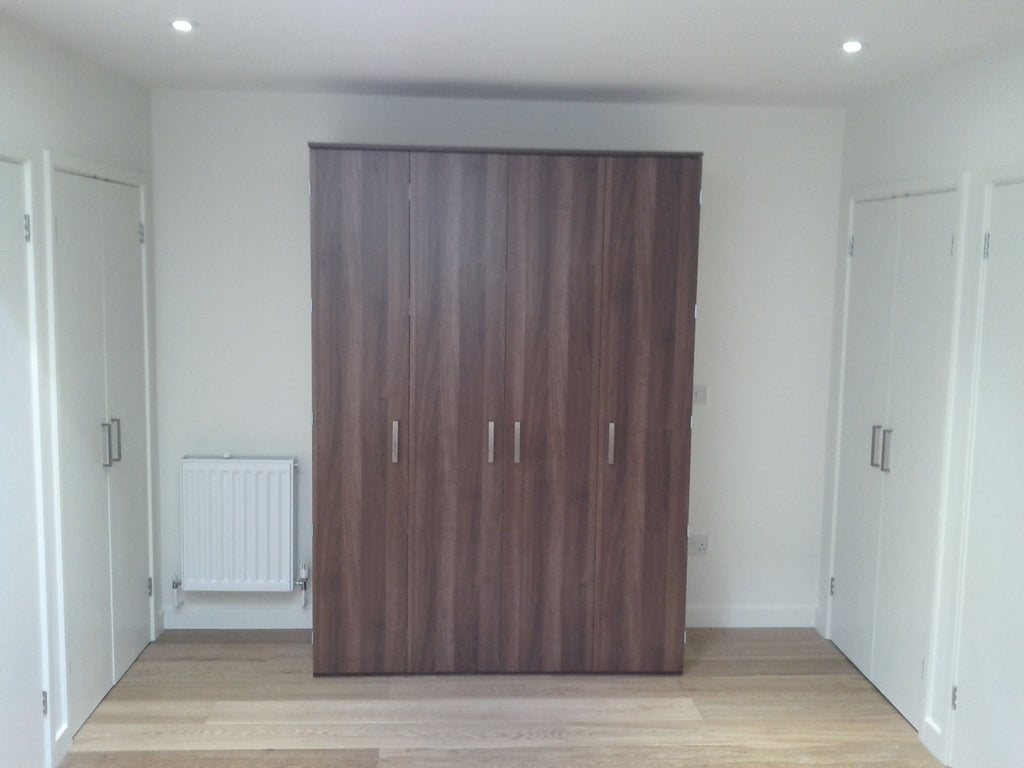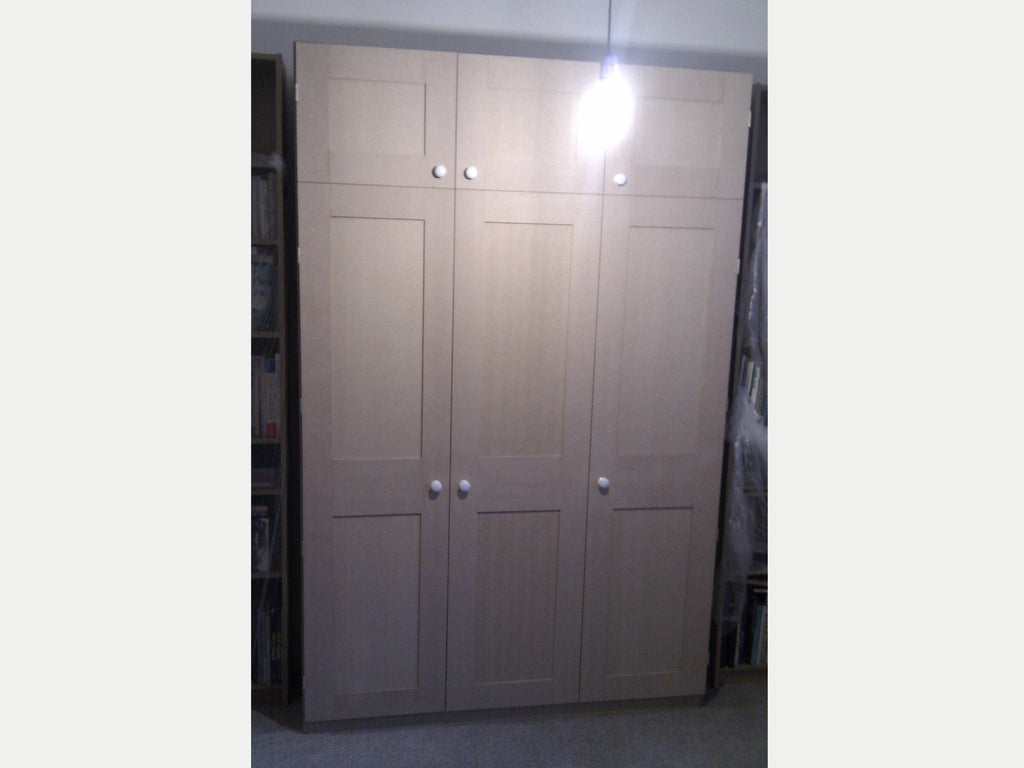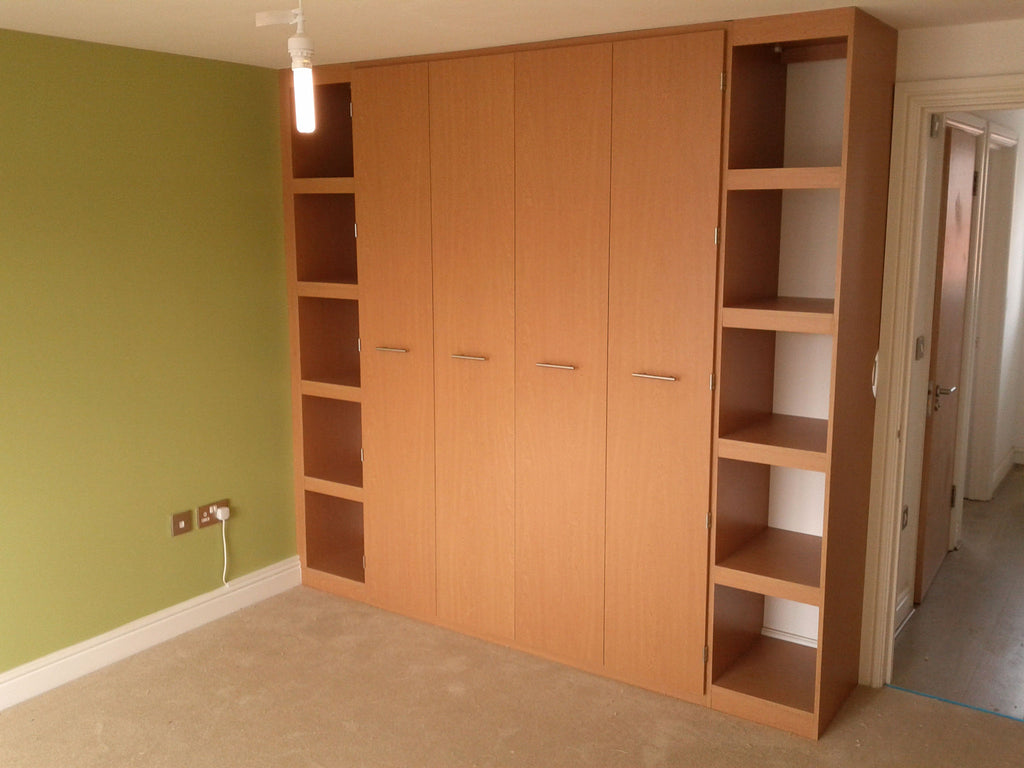 Wall Beds in Cupboard Surrounds
RATED 5/5 Check out our Google reviews!!! Click HERE!
For many years, Wallbeds Direct had offered our bespoke STUDIO RANGE wardrobe fitting service and this involved our fitters bringing the raw materials (large sheets of wood) to site and then do all the cutting and joining on site to give you a custom fit. Until further notice we have put this service on hold. However, this does not stop you from purchasing our bed frame and sourcing an installer (eg. Cabinet Maker, Carpenter). Previously customers who were outside of our installation area done the above and achieved the same end result.
Unlike other wall beds, the bed frame does not need a cupboard surround for support, as it fits to the floor. You could install the bed and then have a local cabinet maker/carpenter install a cupboard surround for you or, they could make the cupboard surround and then install the bed. Either way you/your installer can obtain instructions/dimensions from us, we will also be happy to discuss this with you/your installer. Our beds can easy be installed by someone with basic DIY skills.
Please see images on the left for our most popular wardrobe combinations, this will also give you/your installer an idea of what size to make the units.
Please see drawings opposite for typical overall dimensions of our most popular units. For advice, prices and details of other dimensions/units please call us on 020 7434 2066.